MICROALGAE FOR THE TREATMENT OF WASTEWATERS
Biotransformation of nutrients into high value-added products through the cultivation of photosynthetic microorganisms
ELECTROCHEMICAL TREATMENT OF INDUSTRIAL WASTEWATERS
Removal of organic matter and pigments contained in industrial wastewaters.
COMPOSTING
Composting is a natural process that converts organic matter into a rich substance called compost and used as a soil conditioner.
AUTOTROPHIC HYDROGENOTROPHIC DENITRIFICATION
Autotrophic hydrogenotrophic denitrification is a treatment method performed by culture of proper microorganisms using the nitrate anion as the final electron receptor under anoxic conditions.
CONSTRUCTED WETLANDS
Constructed Wetlands are a natural system for the treatment of municipal and agricultural wastewaters and sludge.
SIMULATENOUS REMOVAL OF H2S, NH3, FE & MN
Simultaneous removal of ammonia, iron and manganese using a pilot-scale trickling – filter
NITROGEN RECOVERY FROM WASTE STREAMS
Recovery of ammonium nitrogen from dairy waste and
landfill leachate applying adsorption technique, while
natural zeolite is examined as an adsorbent.
ELECTROCHEMICAL DENITRIFICATION
Electrochemical denitrification is a treatment method based on the movement and separation of ions in the solution, under the influence of an external electric field.
BIOLOGICAL TREATMENT OF AGRO-INDUSTRIAL WASTEWATERS
The application of biological treatment significantly reduces the organic load of agro-industrial waste and makes it safe for disposal in the natural environment.
The Department of Chemical Engineering was founded in 1978 and is the newest but also the most dynamic Department of Chemical Engineering in Greece. The vision of the Department is the constant pursuit of excellence in research and teaching.
The Environmental Systems Laboratory was established in 2015 at the Department of Chemical Engineering of the University of Patras. The objective of the Laboratory is to conduct high-level research on environmental issues and to develop new technologies for this purpose.
The research activities of the laboratory are oriented but not limited to the following areas:
Biological treatment of potable water
Biological treatment of agro-industrial wastes
Biological treatment of industrial wastes
Constructed wetlands for the treatment of wastewaters
Composting of agricultural residues
Biodiesel production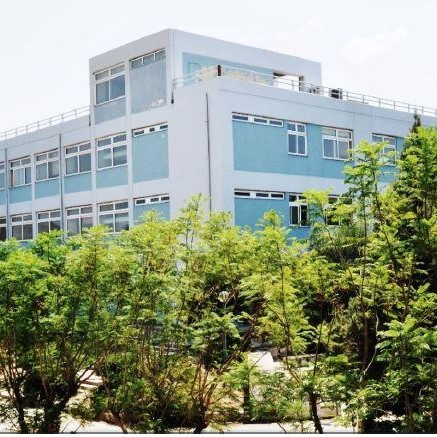 Laboratory Establishment
In February 2015, the Environmental Systems Laboratory was established under the scientific guidance of Professor Dimitris Vayena
Equipment
Completion of purchasing all the appropriate equipment, necessary for conducting high-level research on environmental protection and the development of new technologies.
Recruitment
The Laboratory is recruited by 2 postdoctoral fellows, 5 doctoral candidates and 10 undergraduate students.
Participation in Research Projects
Clean Integrated Nanotechnology for Dyes Removal from Wastewaters - CLIENTDR
Collagen – based composites obtained by pelt waste processing for smart biofertilisers – AGRO-SMARTGEL
Large scale cultivation of microalgae and utilization of the biomass produced as alternative raw material in fish feed – AlgaFeed4Fish